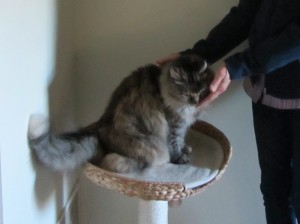 Energetic forms of therapy are safe and gentle, promoting relaxation and inner balance.  This holistic approach assists and supports the animal's own healing ability.
I utilize a combination of these holistic therapies, depending on your animal's needs, at the time of each session.  Distance healing is also available by connecting with universal energy to the specific energy frequency and vibration of your animal.
In Person and Distance Healing are both effective methods of energy healing to assist your animal's energetic body.  Several sessions are often necessary to allow time for self-healing at a physical, mental, and emotional level.  Each energy session is offered with the intention for the highest good for your animal and your family.
Healing Touch for Animals® (HTA)
Animal Reiki  
CranioSacral Therapy for Animals
Sound and Color Therapy
Bach Flower and Gem Essences