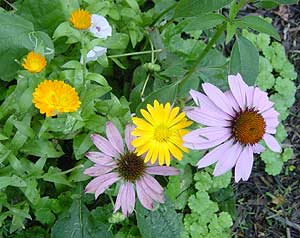 An English physician, Dr. Edward Bach developed essences from flowers and plants in the 1930's to help restore physical, emotional and mental balance in his clients. He discovered 38 original single flower remedies that were used to treat specific behaviors and emotional states.
Although Dr. Bach formulated these essences originally for people, they are also very effective for animals. A tincture of several flower remedies can also be combined to treat a variety of symptoms and behavioral issues that the animal may be experiencing. "Bach Rescue Remedy Pet" is extremely helpful to assist the animal to cope with stressful situations.
Essences are derived from flowers, plants, trees and gemstones. They are combined with spring water, filtered and diluted so that only the energetic properties remain in the remedies. A small amount of alcohol is used for its preservative properties. Non-alcohol variations are also available for pets and children.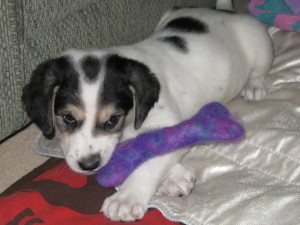 Essences are easily added to the animal's water or food and are a safe and effective way to assist in strengthening the animal's mind and body connection. They nourish the energy fields of the animal and help maintain emotional wellbeing.